August 25, 2017
An Executive Order that Could Unwind Land Protection
By: PeopleForBikes Staff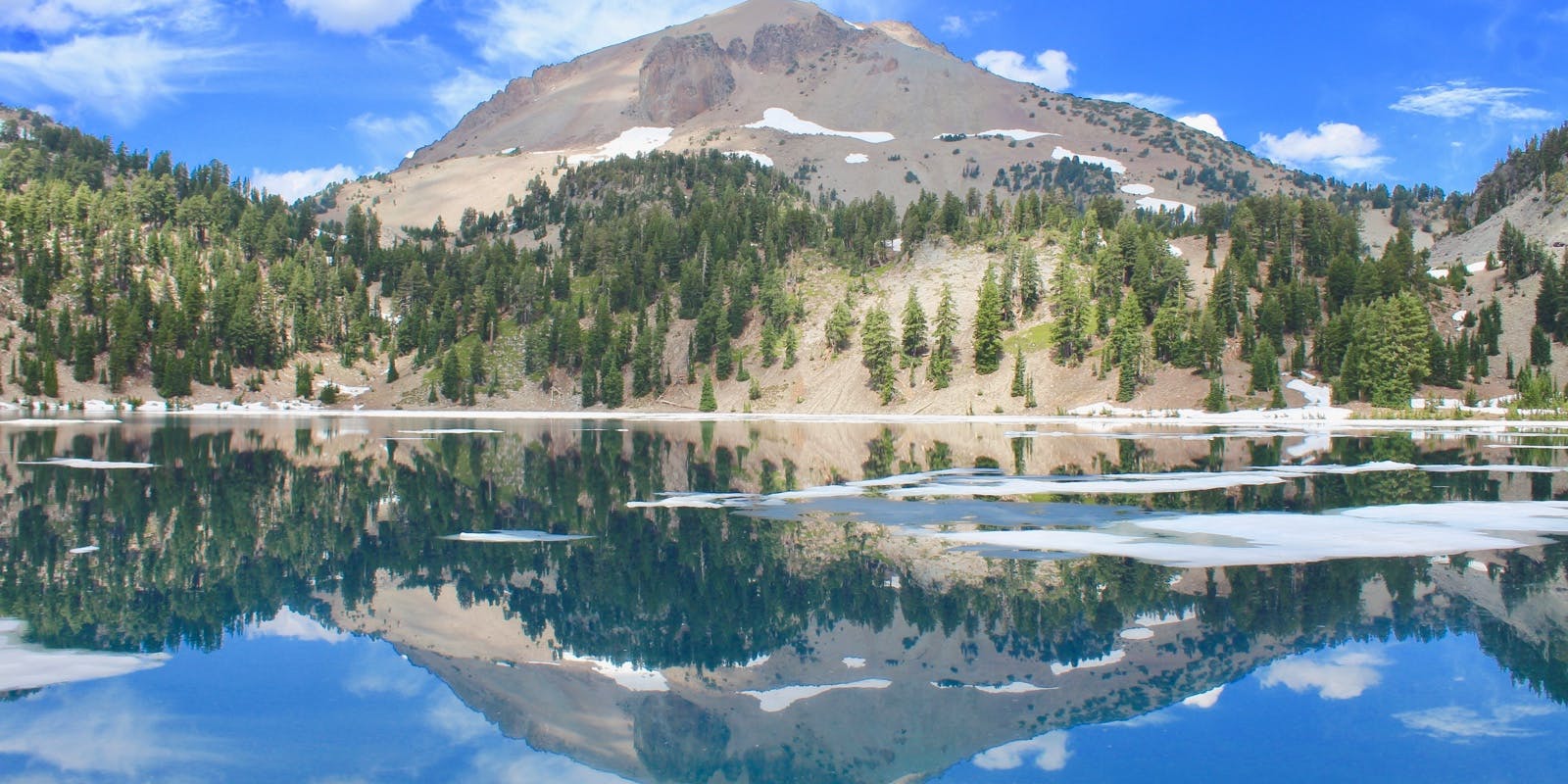 Lassen Volcanic National Park by Anna French (@spintheglobeproject)
The executive order mandating that the Department of the Interior review 27 of our National Monuments required a report to the White House by August 24. Yesterday, a summary of the report was released. The summary indicates that the Department will likely recommend that several of our national monuments be reduced in size or have their boundaries adjusted. The report, or at least a draft of the report, has been sent to President Trump, but is not yet publicly available.
We will be following developments closely and will provide a thorough update on recommendations affecting national monuments that offer bike riding opportunities when this information becomes available.
Review of national monuments
The bike industry relies on access to public lands. Some of the best venues for biking are on our public lands?national parks, national monuments, national forests and BLM holdings.
In late April, President Trump issued an Executive Order (EO) that called for a review of national monuments designated since 1996 that are more than 100,000 acres. This would include all monuments of that size from the designation of Grand Staircase Escalante National Monument (1996) to Bears Ears National Monument (2016), both in Utah.
The Secretary of the Interior will provide a 45-day interim report and 120-day final report, which could include recommendations to adjust boundaries or rescind existing monument designations. The Administration's authority to rescind a national monument (without congressional action) is questionable, at best.
While 120 days is an extremely short timeframe to consider around 30 monument designations, the broader message this review sends should be somewhat concerning to anyone interested in protecting our most valued public lands.
History of the Antiquities Act
President Theodore Roosevelt signed the Antiquities Act into law in 1906, providing presidents with the authority to designate lands as national monuments. The law was created in part to protect Native American ruins and artifacts in the west. Since the law was passed, 16 Presidents (both Republicans and Democrats) have designated 129 national monuments.
President Roosevelt's vision was to protect our most valued lands. He once said, ?the nation behaves well if it treats the natural resources as assets which it must turn over to the next generation increased; and not impaired in value.?
What This EO means for you
Like many outdoor recreation-based industries, the bicycle industry depends on our public lands. While the president's EO is simply a review, it opens the door to reverse or adjust the designations of past presidents and weakens the intent of the Antiquities Act.
It's likely that Bears Ears National Monument is at the center of this review given the strong opposition the Utah congressional delegation has voiced towards this monument. It's likely that the interim report includes an initial review of Bears Ears with potential recommendations.
Along with the rest of the outdoor industry, we will constructively participate in this process, highlighting the many reasons why these designations should remain in place, including the economic impact adjustments or revisions would have on local economies (including bicycle tourism).
Should this EO result in any congressional action (either to shrink existing national monuments or to weaken the Antiquities Act) we will aggressively work with our allies on Capitol Hill to protect these monuments and the sound policies put in place to ensure our most important lands are protected for future generations.