December 8, 2021
2022 Bicycle Leadership Series: Together, Better Than Ever
By: PeopleForBikes Staff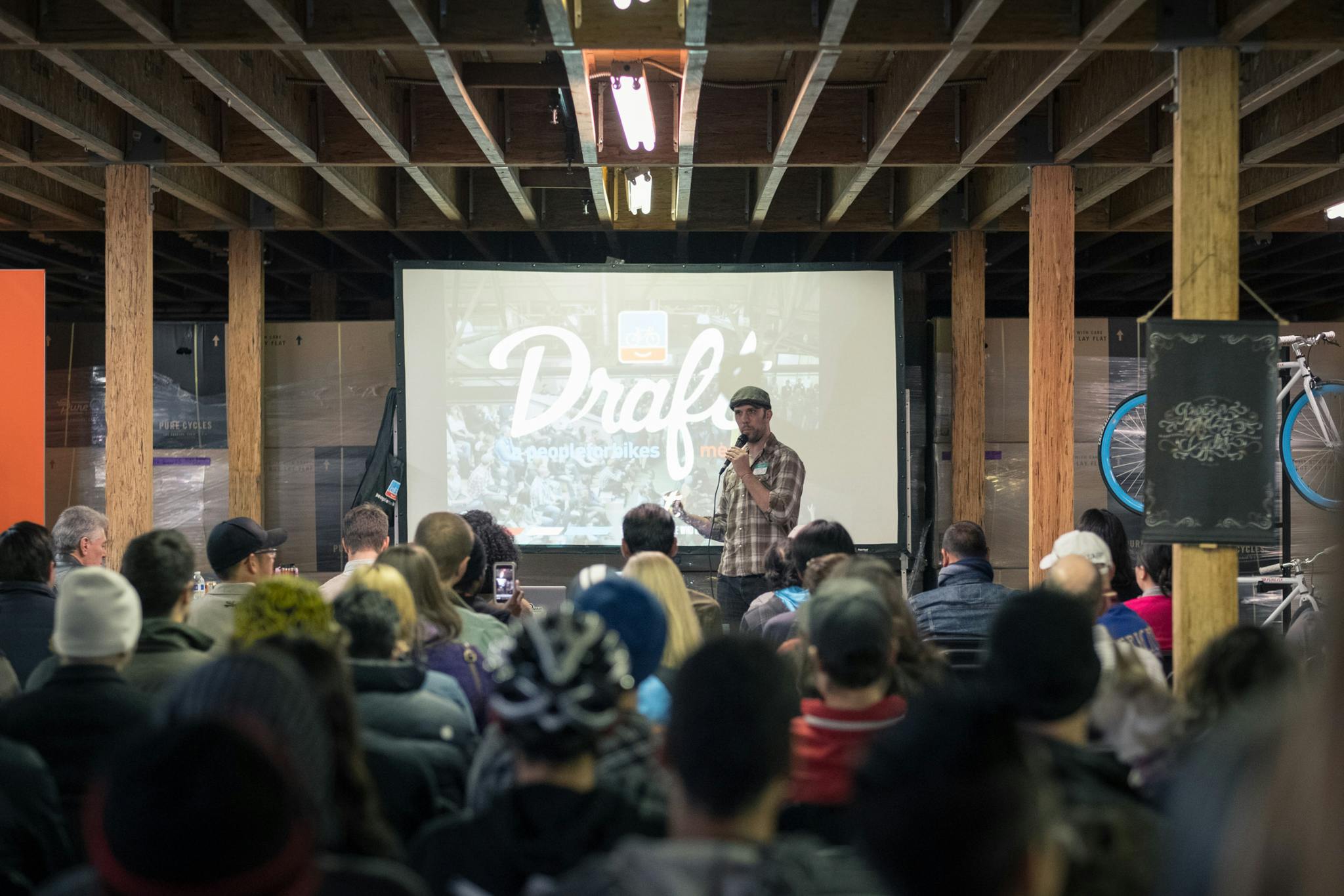 The 2022 PeopleForBikes' collection of education and networking events is largely in-person, designed to bring the industry together and help shape our collective future.

After nearly two years of trying to sustain a sense of community across the bike industry with Zoom breakout rooms, virtual happy hours and forgetting to unmute, PeopleForBikes is delighted to announce our largely in-person 2022 Bicycle Leadership Series. Our collection of education and networking events is designed to bring the bicycle industry and our partners together to help shape the future of bicycling and the bike business. We warmly invite all members of the bicycle industry to join us for these exciting events.
Bicycle Leadership Conference — March 21-23 
Dana Point, CA
The in-person Bicycle Leadership Conference returns to sunny California March 21-23, 2022, for three days of discussions on the most important issues facing bicycling and the bike industry. Plus, inspiring keynotes, educational sessions, networking and, of course, spectacular bike rides.
Electric Bicycle Summit — May 19 
Asheville, NC
Gathering everyone interested in all things electric bicycles, our Electric Bicycle Summit will explore topics including electric bicycle advocacy, sustainability, market data, policies that promote increased ridership and more. This event brings together industry members, land managers and trail and bike advocates to support the exciting momentum behind electric bicycles. 
eMTB Summit — Sept. 15
Lake Tahoe, NV
Our eMTB Summit is a gathering for everyone interested in learning about and shaping the future of electric mountain bikes in the U.S. Industry leaders, land managers and natural-surface trail and mountain bike advocates are all encouraged to attend.
Bicycle Leadership Conference: 'Where Future Leaders Meet' New for 2022! — Oct. 18-20 
Bentonville, AR
Calling all future leaders of the bicycle industry! This inaugural event encourages directors and senior-level managers to gather and grow together. Featuring professional development support and sessions on the most pressing bike industry topics, this event is a can't miss for emerging bicycle leaders. To learn more about the location, registration and the agenda, please visit our event webpage.
Events are subject to evolving COVID conditions and/or regulations at the respective local levels. PeopleForBikes is committed to the health and safety of all of our communities and will keep groups apprised of any changes to this schedule. 
2022 Bicycle Leadership Series FAQS: 
How do I register for these events? 
Sign up for our newsletter to learn when registration opens for our events throughout the year! If you serve on a member subcommittee at PeopleForBikes, we'll keep you updated there, too. 
How do I sponsor an event? 
Contact Rod Judd, PeopleForBikes director of membership and development, for any questions regarding sponsorship opportunities. 
How do I apply to speak at an event, or refer someone else as a speaker? 
We welcome experts from across the bike and bike-adjacent communities to share their knowledge at our events. Please complete this short form so we can learn more about you and your interest. You can also submit the form on behalf of someone else — just indicate in the free response section that we should reach out to them directly.