December 27th, 2018
The 11 Best E-Bike Stories of 2018
By: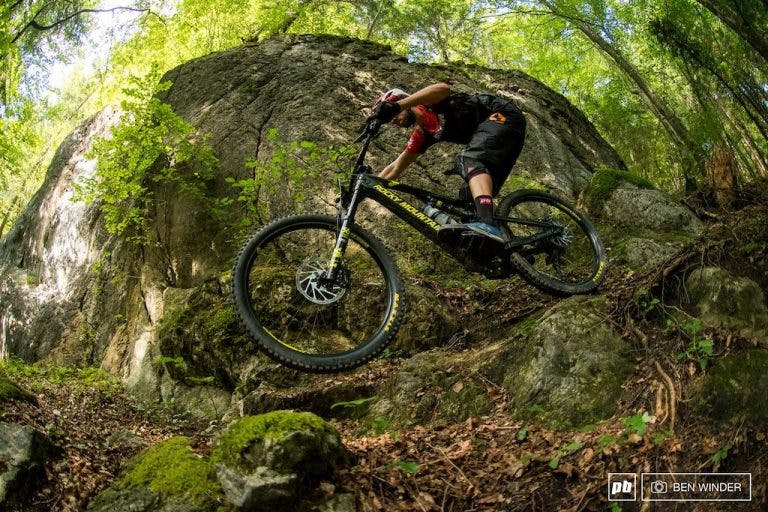 Electric mountain biking is growing in popularity. (Source: Pinkbike; Ben Winder.)
Whether regaling friends with tales from a recent international bike tour, or engaging in passionate debate at a town hall meeting, people have a lot to say about to e-bikes. We're no exception: We love sharing success stories of passing progressive, three-class e-bike laws in new states (eleven and counting!), and describing how e-bikes have changed the lives of many riders we know.
We want to share some of our favorite — and most buzzworthy — stories of the year. Did we miss something that should be on the list? Let us know in the comments below.
"There ain't no upside to herpes, but there certainly could be an upside to electric bikes despite a lot of us acting like they're some sort of existential threat to mountain biking. Go ahead and come down off your high horse because they're not, but they are breeding the type of components that many riders want for their acoustic bikes."
"In the early days of the then S.C. Wildlife Commission, legendary Lowcountry game warden Mac Flood was known to patrol on horseback, leaving his home in Moncks Corner to crisscross his district for up to a week at a time. Could a modern-day electric "horse" be of similar use to the men and women who enforce South Carolina's game and fish laws today?"
"E-bikes have enhanced the effectiveness of mounted patrol by allowing officers to travel farther, respond faster and not be fatigued when arriving on the scene."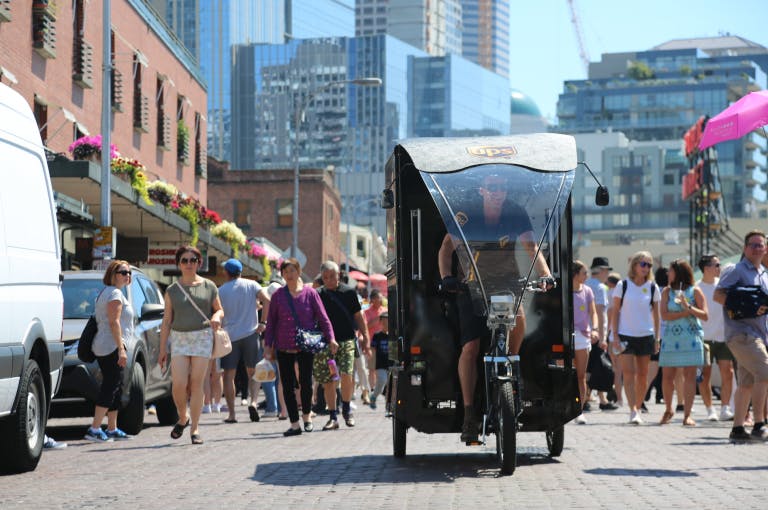 "UPS employees who will make deliveries on the e-bikes are referred to as 'industrial athletes.' Many of them are avid cyclists who enjoy riding after work hours, too."
"While conducting the pilot program, Jeffco tracked comments of all kinds from park users. According to Bonnell, despite an estimated 7 million visitors annually, there were 59 comments in total with 54 percent positive, 29 percent neutral and 17 percent negative."
"Whether we win a podium position, a KOM crown, or a drag race with friends to the ice-cream store, we cyclists feel extra satisfied—maybe even vindicated—because our result took so much dedication."
"The aim is to reduce car use and, by extension, pollution in the French capital. Véligo will compliment Paris' Vélib' bike-sharing program, but unlike Vélib's hourly rentals and docking system, Véligo bikes will be rented for €40 per month and can be kept by users at home."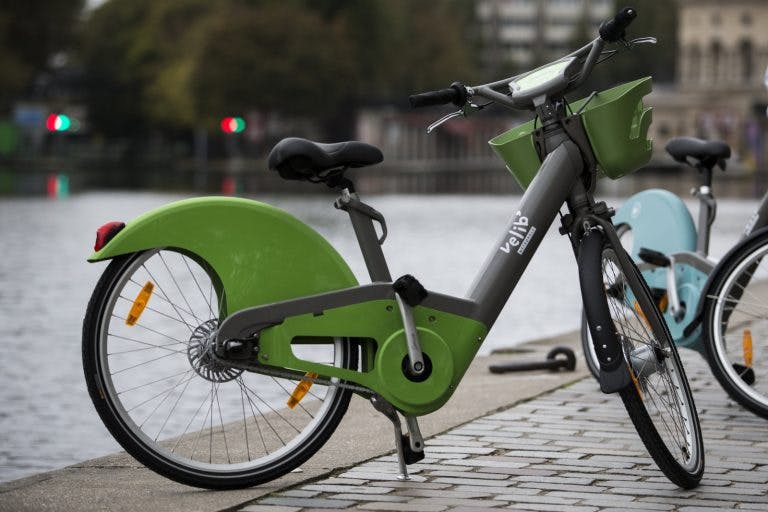 "… the current classification in the Shoshone area that allows hikers, horseback riders, and mountain bikers on a non-motorized trail would also allow Class 1 e-bikes."
"… the S.C. Department of Natural Resources wildlife officer whirred up almost without a sound. He had an electric bike. When the flashlight turned on, the suspect just raised his hands."
"I'm not too surprised that a 6-foot-5-inch able-bodied man who lugs his belongings around in an SUV doesn't understand how e-bikes could be transformational for someone like me."
"We believe that one of the biggest barriers to the wider uptake of cargo bikes is a level of skepticism of their capabilities by businesses. With leadership and urgent action, e-cargo bikes could make cycling a realistic transport choice for many companies and help to tackle the Capital's chronic air pollution crisis, while reducing congestion on our roads."