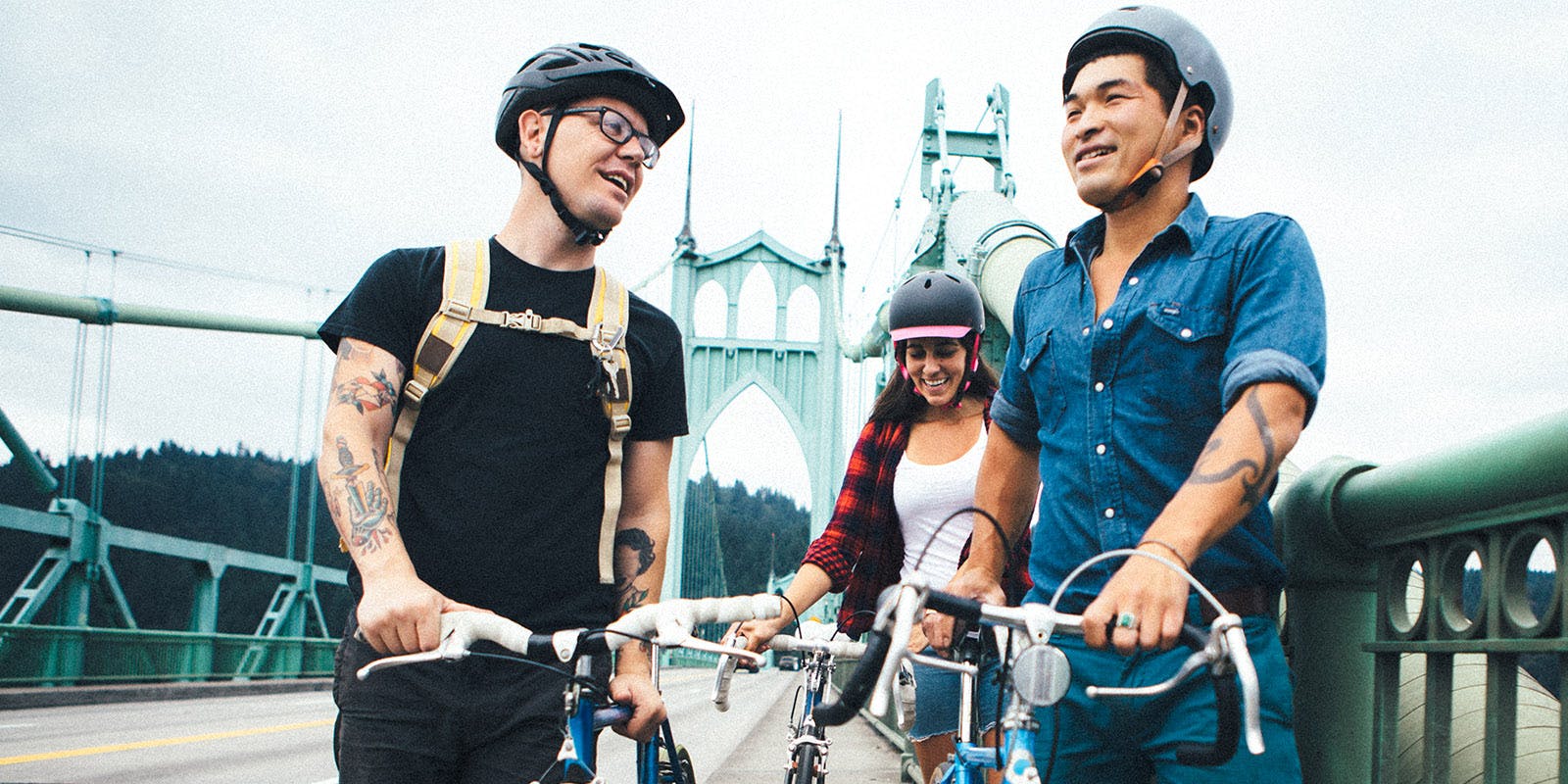 About PeopleForBikes
Our work to create safer, more comfortable and more accessible places for everyone to ride starts with us. As an equal opportunity employer, we are committed to hiring a diverse workforce. We want our staff to be reflective of the backgrounds, experiences, and perspectives of the communities we serve and to create an inclusive work environment where employees and the communities we serve feel welcomed, valued, respected, and received. We believe that no matter who you are, where you're from, or why you ride, everyone can find joy on a bicycle.
Here at PeopleForBikes, our agreed upon set of team norms is what drives us to do our best every day we show up to work:
We continually strive to build and strengthen our team.
We work together effectively to serve our mission: to make biking better for everyone.
We have fun!
Beyond that, we're casual, we work flexibly and we LOVE dogs. You don't have to be an amazing bike rider to work here — what matters to us is a desire to work alongside passionate people improving the world through bikes.
PeopleForBikes offers an excellent and comprehensive benefits package. This includes paid health insurance for employees, a generous paid-time-off (PTO) policy including 22 days plus federal holidays, paid parental leave, flexible work schedule including work from home options, and optional participation in a deferred compensation retirement plan, with immediate vesting of the competitive employer match. In addition, we provide long-term disability insurance, a regional public transportation pass, a cell phone plan, along with other benefits.